Welcome to the basaho Grow space
We're so happy you've found us.
Your meditation journey with basaho
Basaho exists to give you the right tools for your meditation journey.

Meditation can be the one personal moment of calm and peace in our busy lives, and yet it can be so tricky to carve out dedicated time for it. It's so common to feel like you're not making progress in your meditation or somehow doing it 'wrong'.

Guidance from the heart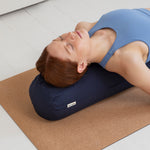 We want to share the guidance that's helped us calm the chaos in our minds and feel fully present.

That's why we've created the basaho Grow space, a soothing corner of the internet where we help meditators like you get the most from their practice and empower them on their meditation journey. We keep it simple at basaho - we're not into fluff, word salad or jargon.

Within the Grow space, you'll find handpicked recommendations for books and courses that can support you and improve your meditation practice.

One of our core values at basaho is that meditation is for everyone. It's important to us to offer accessible advice and not to gatekeep mindfulness or meditation.

Join the basaho community beyond the mat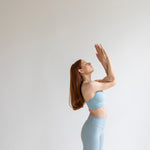 Over on our Instagram and TikTok pages, we provide free-to-access insights and advice. You'll find posts on topics including breathwork techniques, embracing the Japanese art of shoshin and espresso meditation.

We'll also share the good news on our socials when the Grow space is ready for the basaho community.

We hope you'll find our 'beyond the mat' insights motivating and useful.